With their proud teacher, Cheryl Felicia Rhoads joining her students in the center, from left to right Virginia Tucker, Ty Sheedlo, Emily Adler, and B.J. Odom show off their Cappie Awards following the annual awards gala at The John F. Kennedy Center for the Performing Arts.
Former student Sloane Siegel who previously starred in the Amazon TV series Gortimer Gibbon's Life on Normal Street then starred in a series called Dwight in Shining Armor.

 Sloane says, "I studied with Cheryl for six months, and with the foundation I was able to build with her has stood me well in Hollywood. She introduced me to my present manager, got me seen for my first three voice over roles, and helped me work in my very first film. You can't ask much more than that from a great acting coach. I have the utmost respect for her and her acting program."
Cheryl with her student Matthew Espinosa when she coached him on his dialogue for his film, Be Somebody in that he starred in. Matthew gained a huge following for his vine videos. He also starred in series,The Text Committee.
Cheryl Rhoads student, David Henrie is a former star of Wizards of Waverly Place with co-star Selena Gomez,David's mother is talent agent Linda Henrie who says "We met Cheryl when we first came to LA. David took her classes and she gave him a great foundation....and look where he is now!  I always know I can find great talent from her kids."   
Actress Ashley Rose Orr says: "I highly recommend Cheryl as
an acting coach. When I arrived in Los Angeles from NYC, I had many questions about the business and coaching.  Meeting Cheryl was a blessing. "Not only did she help me book numerous roles, but she helped me learn about the business and the techniques that helped build my confidence because she sent me in for auditions feeling very prepared. She always does her research on the role, film, director, and producer so that by the time I went to see her for my coaching lesson, she knew more about the project than I did!  Thank you so much Cheryl for all of your help."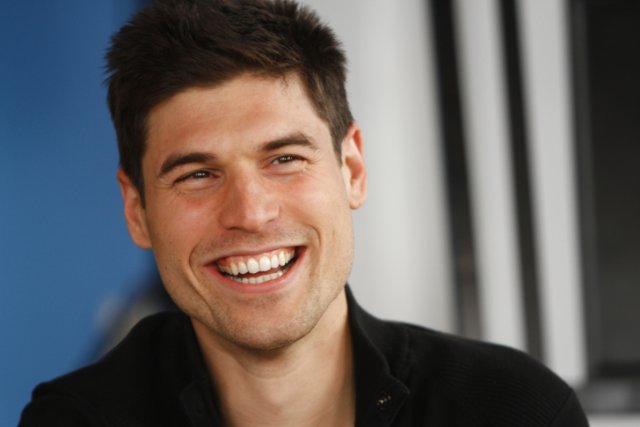 Josh Murray, Star of Christmas at the Greenbrier and the films, Killing Lincoln and The Reliant says: "Cheryl Felicia Rhoads has a diverse and approachable technique for acting but brings so much to students beyond just technique. With her varied background all over the industry she provides students a great perspective on all aspects of the business and what it means to be a working performer. Not least of which is the need for character and good work ethics. Going above and beyond the classroom, Cheryl also endeavors to help springboard students' careers with exposure and contacts to get started in the industry. I highly recommend this generous and experienced teacher to developing actors young and old."   
Cheryl Felicia Rhoads 
when she was asked to join the national touring company of the Broadway revival of South Pacific! "I love to work with Ms. Cheryl. She has taught me so many great acting techniques that have really helped me so much with my auditions. She's always there for me when I need help with an accent or a script in a foreign language. She always encourages me to follow my dreams and to work hard. She is an amazing acting coach and person!"  
Actor Tony Williams says, "Cheryl is one of the most positive people I have ever met which is so important in this industry. The best thing about her teaching style is that you leave with something tangible that will help you find work immediately as an actor. She knows exactly what actors need to make it to the next level due to her experience in the business. I've been able to find work and audition all over the country thanks to Cheryl including in LA.  I have been taking classes for 6 months and it has made a world of a difference."  
Actress and talk show host Kristine Cornils says,  

"Every class with Cheryl teaches me new techniques to incorporate into my work for television, film and stage. Recently, she helped me to prepare for hosting a public service announcement for TV. She quickly helped me to identify my strengths, learn to make the most of them, and gave me new ways to improve. I was able to walk into the studio better prepared and confident." Click here to see Kristine's show.

Nikki Estridge says: There are two guarantees when you take Cheryl's class:
1- You will have fun  2- You will walk away a better actor.
With her diverse background and wide range of skill sets, Cheryl will equip you with various tools to incorporate into your routine as you develop your craft. She appropriately challenges you to think differently in order to separate yourself from other actors - all done in a safe learning environment. Above all, she has a kind heart and truly wants to see you succeed.  Nikki has been seen on Law and Order: SVU and national commercials and will be seen in 2017 in Season 5 of the Netflix series House of Cards.
Darren Allford plays Cicero in AMC Turn. Darren says:
 
"I just want to say thank you to Miss Cheryl for allowing me to take her class. It really opened my eyes to the different way to morph your character with things like their dialects. I really enjoyed her improvisation classes as well. They taught me so much about how to not think too hard about my character and how to add my dialect into it. I also enjoyed learning how to relate my character to someone that I know, it really has helped me become a better actor and I appreciate it."
Jacob Sartorius: 

"I

was an acting student of Cheryl Felicia Rhoads in 2015 and back then I enjoyed many of her classes including improv, monologue development, and character study."  Jacob has developed into an all-around entertainer, musician, actor and social media force. And at age 14, he had two RIAA Gold Records under his belt and multiple headlining world-wide music tours featuring his original music. According to Jacob, "Ms. Rhoads' students learn not only about the acting craft, but also about the entertainment industry, practical skills on how to prepare for and conduct an audition, and much more."